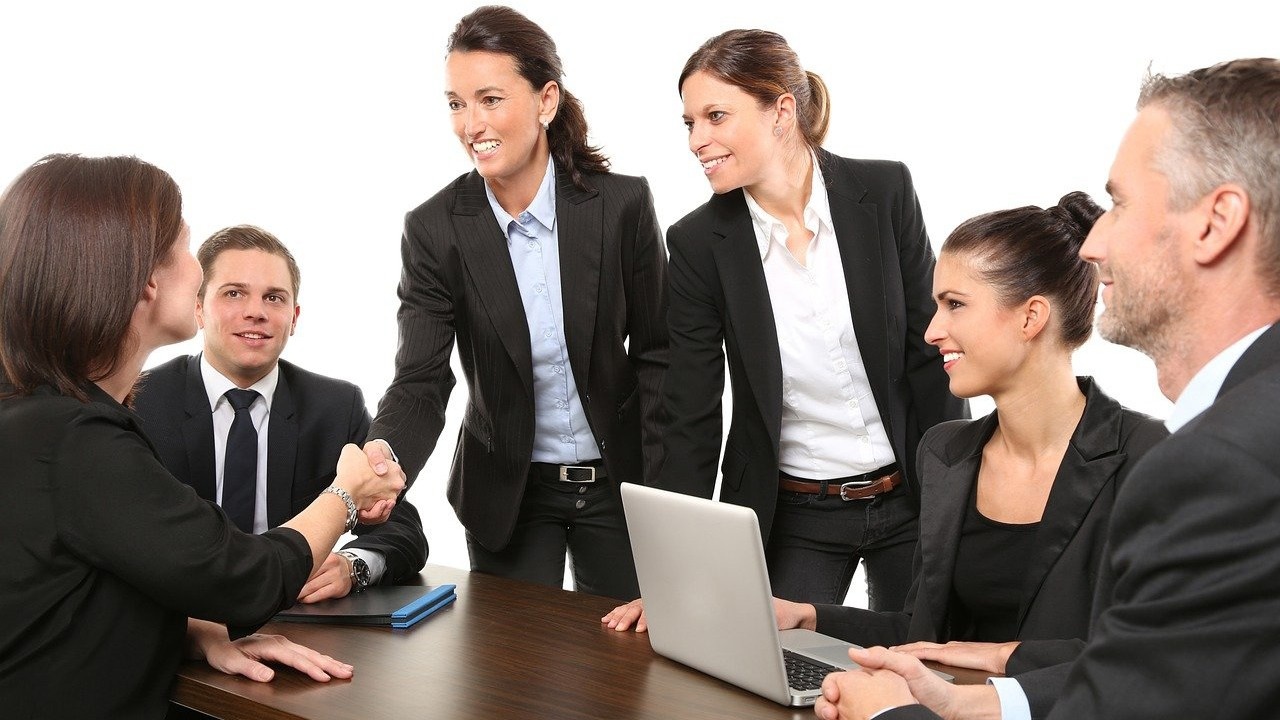 06 Jun

How to Master the Art of Sales

Most salespeople still believe that the process of selling comes down closing with people. They often attempt to push customers into making decisions that they are not totally comfortable with, in order to create the sale. These techniques may have been effective in the past but we are now in 2019. Pressure does not get people to buy anymore.

I personally do not like to start a sales conversation with the pain the customer has, but this is only my point of view, and one that has proven to be effective for me. For me, great sales start with my inner commitment to really help people find a way to solve their problems.

Here are my tips to mastering the art of sales:

Commit

The first step to master the art of sales is your choice to commit yourself to do whatever it takes to succeed and to get whatever you want to get.

What do you want for yourself, for your family and for your customer and clients? Be clear in these areas. They don't have to be detailed. That would hinder you from creating more than you could imagine. However, if you were clear on what your own mission is, what would change?

When I started to sell my service I only had in mind that I am here to help leaders create a working environment in which people can have trust, fun and development. After formulating these ideas, thus, my strategy had arisen.

What about you? Have you attempted to make changes in your life and failed? Have you attempted to make things happen and then not followed through? Have you learned a new sales skill and then not applied it? Have you spent money and time in the past and not been able to produce the results you truly wanted, even after the investment? What held you back?

Think for a moment. Have you been interested in getting results but you were not absolutely committed? There is a huge difference between interest and commitment. I'm not just referring to the commitment to follow through. I mean commitment to your life. Why? Everything you do, sell and talk about is part of your energy. Do you want to waste your energy? If you are committed to your life, your sales will change, because you are acknowledging your energy, your time and your money.

Know Your "Why" and Help Others

The art of selling is coming from a place where your number one focus is helping that customer or client get what they really want or need.

The major reason that most salespeople end up struggling is they do not have powerful enough reasons to utilize all of their skills. The "why" comes first, how comes second. I will explain the "how," later.

So write down your WHY. Why do you sell this product or service? To make those reasons compelling, think about how it would feel if you finally obtained what you've been dreaming about. If it does not make you smile or make you happy, dig deeper to find it or change your product or service!

Change Your "Believe" and Create

What we believe determines how we are going to behave and what we are going to do and, therefore, the results. A belief is nothing but a feeling of certainty about the meaning of something. However, this is the trap. If you think your belief is real, than there are no other possibilities. This is because you've already made up your mind. You made a decision that it is so and that it will be so. For example; if you believe that you are a poor salesperson, unable to do cold phone contacts, create your marketing funnel, don't have enough time for your business, and so on, then everything you do will have this energy attached to it. Put yourself in that situation where you believe that you cannot reach that next step to success.

These excuses and beliefs hold you back and keep you from truly being successful. So, why buy into them?

Ask Different Questions

I recently discussed a new launch funnel for my online product with my employees. One of them said, "We are so slow with everything!"

Almost immediately, we had to change our mindset. We asked questions, like, "What can we be or do to have a different outcome?" and "What else is possible here?" When we changed our mindset, the speed changed and the information needed came to us with ease.

If you, for example, are in the situation to not have enough time for your business because of disturbance from outside – your kids, your husband, your idea to be present all the time for your friends – what question could you ask yourself?

Ask yourself what actions you can take to change a situation and see what happens!

Prepare Yourself

To master the art of sales, changing your mindset should be ongoing. However, you can also change the mindset of your customer and client. Ask them questions they've never thought about. To do so, prepare yourself. What does your client want and need? What would their life be like in five years if they chose your product or service? What would their life be like if they didn't choose to work with you? You should know exactly what could be.

You should also ask your customer or client the following:
What would your life be like in five years if this situation changed?
What would your life be like in five years if this situation did not change?
Knowledge of who your customer is and anticipating what their needs are, will help you determine what you can deliver and fulfill for them.
Switch Yourself On
Switching yourself on means putting yourself in the kind of peak state that can really produce the results you want. Peak performance comes from being in a peak state. The difference between a professional and an amateur is their ability to manage their state! If you are switched on, you are going to be able to influence other people.
Find out what fits for you. Peak state is the rising of your energy. Your energy rises when you're happy and when you're truly being yourself. Think about the things that bring you joy and that you can then inject into every possible sales situation.
Make Contact and Get Attention
Have a minimum number of calls you will make today. Be creative, playful, have fun and be outrageous!
If you know the person already, you can just ask them how their life is. Make small talk. Take your time to listen to them. Don´t bombard them immediately and directly with your service or product.
Wait until they ask you about your life or about what's new. That is the moment you know they are able to listen and be influenced. No matter the situation, you are an interruption until you get their attention!
Create Conviction
Give the customer enough units of conviction to justify buying. Make a list of a dozen facts or features about your product that are unique. Turn those facts or features into a series of benefits, where the customer makes a commitment to you that these benefits are important.
Make It Real
What we really want our customer to do is see, hear, feel, smell and experience the fact that your product or service is going to give them what they want most.
An achiever is going to buy your product because it is the best.
A follower is going to buy your product because they like you.
A conscious person wants to know they have something that is an intelligent choice.
Take your customers through all the possibilities you can create together and provide a new experience and service each time you talk with them. Sales can be so much then what you're currently doing. Don't be afraid to have fun with it!