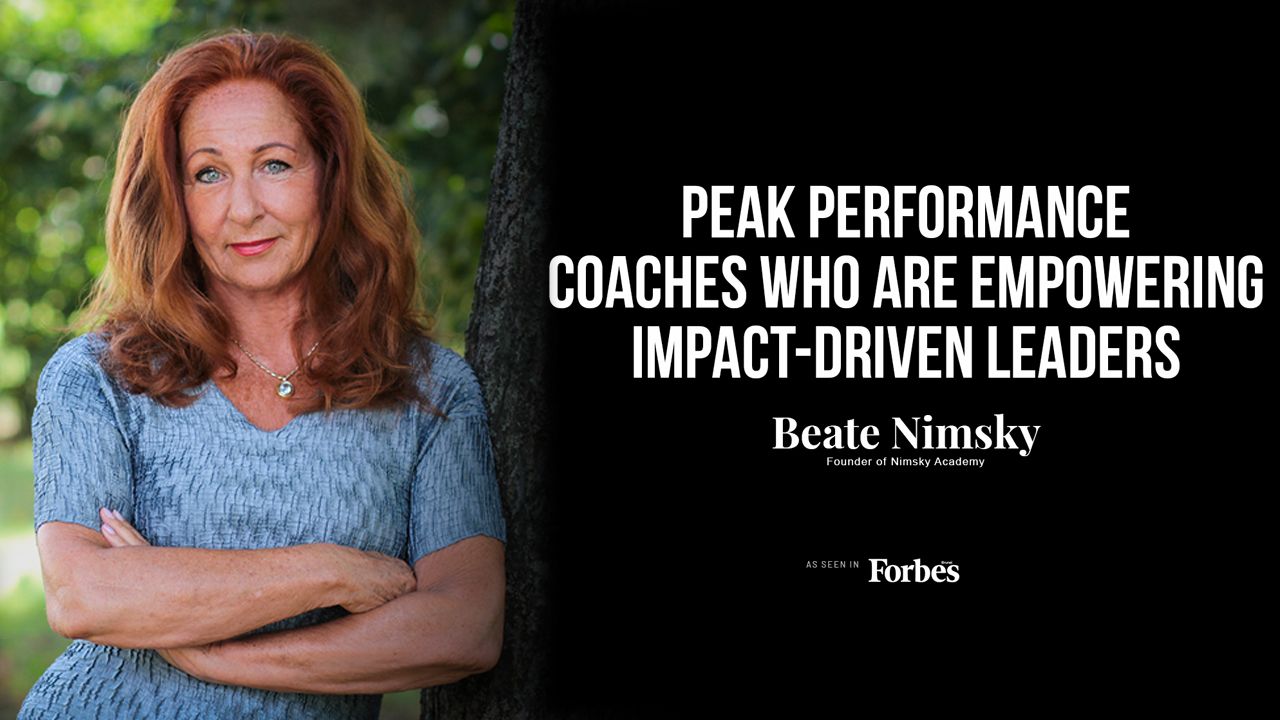 12 Jun

Peak Performance Coaches Who Are Empowering Impact-Driven Leaders

by Binti Ahmad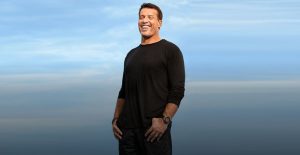 Tony Robbins
The renowned American coach, speaker, and author, Tony Robbins, once said, "Leaders spend 5 percent of their time on the problem and 95 percent of their time on the solution. Get over it and crush it!" In today's uncertain world, effective leaders and business owners need to be able to identify the crux of an issue and provide accurate solutions, all while keeping their teams motivated and engaged.
Robbins says that each and every one of us has "personal power," or all the elements we require to succeed. However, not all of us know how to access or make the most of our inner capabilities. Whether this stagnation is due to self-doubt or lack of motivation, the right mentor can help propel you to peak performance and success.
With this in mind, below is the list of top peak performance coaches selected as the recipients of the "High Impact Awards." Eager to catapult others to success, they're using Robbins' philosophy to elevate the impact-driven leaders of today.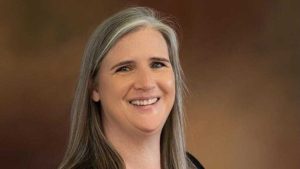 Kerri Anne Kedziora
Entrepreneur and mentor Kerri Anne Kedziora says that we are all destined for greatness, even if we don't recognize it. Having started helping people who face physical, emotional, financial, and mental challenges find employment, Kedziora is the brains behind the Six Figure Master Plan.
Drawing on her own experiences, Kedziora coaches cleaning business owners to overcome, or even completely sidestep, the obstacles most face in the first few years of business.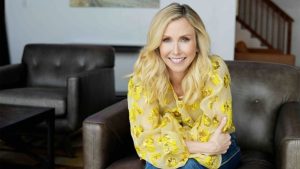 Hilary Decesare
Hilary DeCesare is an award-winning business expert, an international best-selling author,
and the founder of both The ReLaunch Co. and The Fired Up Entrepreneur Signature Course.
The former Silicon Valley CEO, widely recognized for her work in neuropsychology, uses her 3HQ methodology through her signature courses and private coaching to empower mid-life women to experience joy and reimagine what is possible personally and professionally.
Over the years, she has helped thousands of women relaunch and reinvent their lives, businesses, and relationships.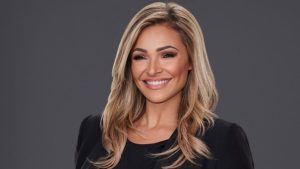 Zahra Karsan
Zahra Karsan has spent the past three decades working to understand human behavior and peak performance so that we can be the best possible version of ourselves.
She is a Wall Street Journal bestselling author of the book 6 Weeks to Happy and the creator of The R.E.W.I.R.E. System™, a groundbreaking methodology that retrains your brain for greater happiness, health, wealth, and success.
Using tools from many fields of study, the 6 Weeks to Happy coaching program, and the R.E.W.I.R.E. System™, Karsan is transforming lives and helping corporations improve the health and well-being of their workforce.
Karsan's company, GetZENd, is about to launch the 6 Weeks to Workplace Wellness program to help organizations improve their employees' mental and emotional health while boosting productivity and innovation.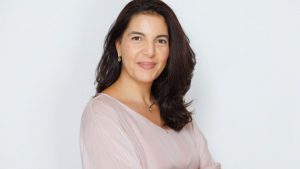 Dr. Yasmine Saad
Dr. Yasmine Saad is an international best-selling author and a top-rated NYC licensed clinical psychologist who created the Inner Message Approach™. More specifically, she uses a unique process to reveal the wisdom hidden in people's thoughts, desires, and emotions and helps them find their way to their best selves.
Dr. Saad has been impacting the field of psychology for the past 15 years, teaching her "You See You™" method to psychologists so they can help impact-driven leaders get to the essence of who they are.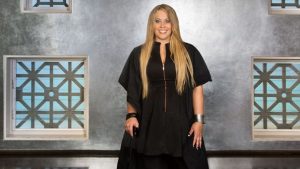 Kiri-Maree Moore
The founder and CEO of Decision Velocity Global, Kiri-Maree Moore, believes that it's time to start making decisions that add to the human race, not subtract from it for future generations.
Known as an innovator and a cutting-edge thinker, Moore has initiated The ONE Percent Movement to bring together billions of people committed to doing their 1% to shift the global dial forward by 2052.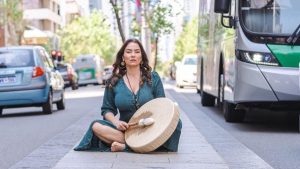 Lezly Kaye
Lezly Kaye, from $60m entrepreneur and emotionally bankrupt. To nearly bankrupt and emotionally wealthy.
Through embodying the modalities, she now uses to transform life with NLP, breathwork, hypnotherapy, and shadow work.
Kaye helps you bring your life into full alignment. Today, Kaye teaches insatiable curiosity and zest for life.
Over the coming 12 months, Kaye's Grounded Leadership movement is expected to become globally known while giving back to her local community through empowerment initiatives.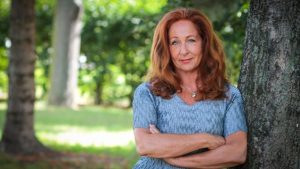 Beate Nimsky
"It's never too late to change the world," says the founder of the Nimsky Academy, Beate Nimsky. Drawing on 35 years of experience, Nimsky runs online courses and coaching sessions to teach people how to tap into their spiritual abilities, their mental energy, and the realm of infinite possibilities.
According to Nimsky, it doesn't matter what age you are, what education you have, or what background you come from. What matter is the intention behind all your thoughts and actions.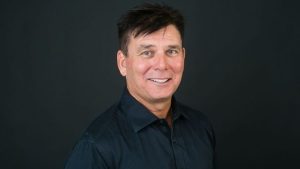 Peter Cox
When Peter Cox (Coxey) launched a sales and marketing business with his wife in 1988, he never imagined it would grow into 29 countries.
Encouraged by his global success, Coxey established Leadership Dynamics in 2004 to share his international leadership strategies. He coaches business owners, CEOs, and elite sporting coaches on how to build high-performance teams and culture. Coxey says, "The product is not the product – the product is your people."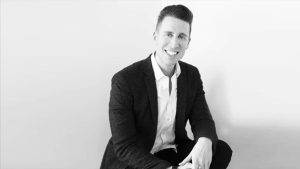 Ed JC Smith
According to the founder of Clients on Automation, Ed JC Smith, "integrity and trust are the most important elements in building your business online." With this in mind, Smith teaches business owners to grow a client base by putting their potential clients first.
Having extensively researched what others are doing in the market, Smith has refined his methodology to obtain optimal results.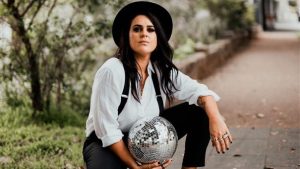 Alex Tripod
Alex Tripod, international speaker and best-selling author, believes "When you make your frequency your #1 priority, everything shifts."
Tripod is a leading manifestation coach with a mission to raise the vibration of humanity on a global scale. She supports impact-driven leaders and visionaries with powerful tools to rewire themselves and believes that becoming obsessed with raising your vibration is the key to quantum-shifting realities and manifesting the life you desire.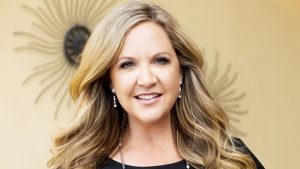 Danelle Delgado
Danelle Delgado spent the last 11 years carefully documenting and perfecting her program "The Making of a Millionaire" and built a fast-growing online business and business development training company that helps mentors individuals and large corporations.
Danelle has been assisting leaders in learning how to overcome limitations, build mental and physical stamina and disprove doubts through her program and as the best-selling author of her book "I Choose Joy."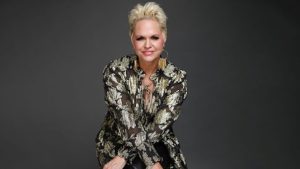 Lady JB Owen
Lady JB Owen is the Founder and CEO of Ignite Publishing, a World-class Speaker, award-winning Publisher, Brand Builder, and Legacy Mentor. As a knighted Lady, she mentors global thought leaders, industry titans, and individuals of influence who are serious about creating impact to achieve their goals while positively raising the consciousness on the planet.
Committed to igniting others to use their voice and be instrumental in global change. Owen believes "the most successful people make other people successful,"